More than a process
Philosophy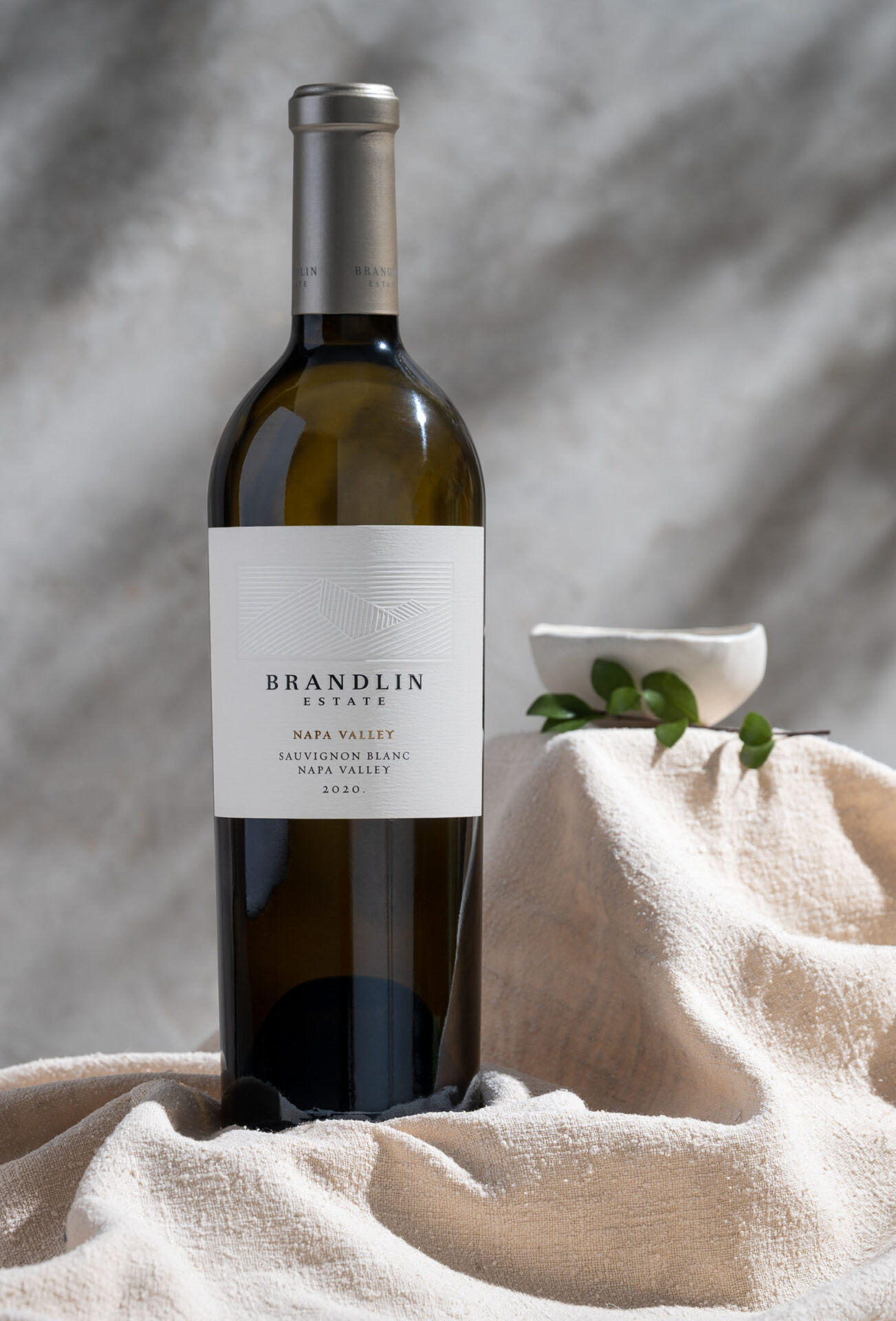 More than a process
Philosophy
At Brandlin Estate, we believe that great wines, like great wineries, are not made in a single vintage. Much like the century-old vineyard that we are proud to be the stewards of, we grow, evolve and champion innovation as we pursue our mission to craft Napa Valley's most extraordinary mountain wines. 
In pursuit of this mission, we are guided by a simple, honest philosophy; that true quality is only achieved without compromise, that there are no shortcuts to greatness, and that to create wines that stir the senses with their intimate sense of place, every small detail matters.
"From how we cultivate our grapes to the way we craft our wines, our approach is a union of tradition, innovation and artistry. At harvest, every grape is hand-picked, hand-sorted, de-stemmed and gravity fed into small fermentation vats. In our state-of-the-art winery, we tailor our approach to each individual lot, with techniques such as cold soaking, extended maceration on the skins, aerative pump-overs and patient aging in the finest French oak barrels."

Steve Rogstad, Winemaker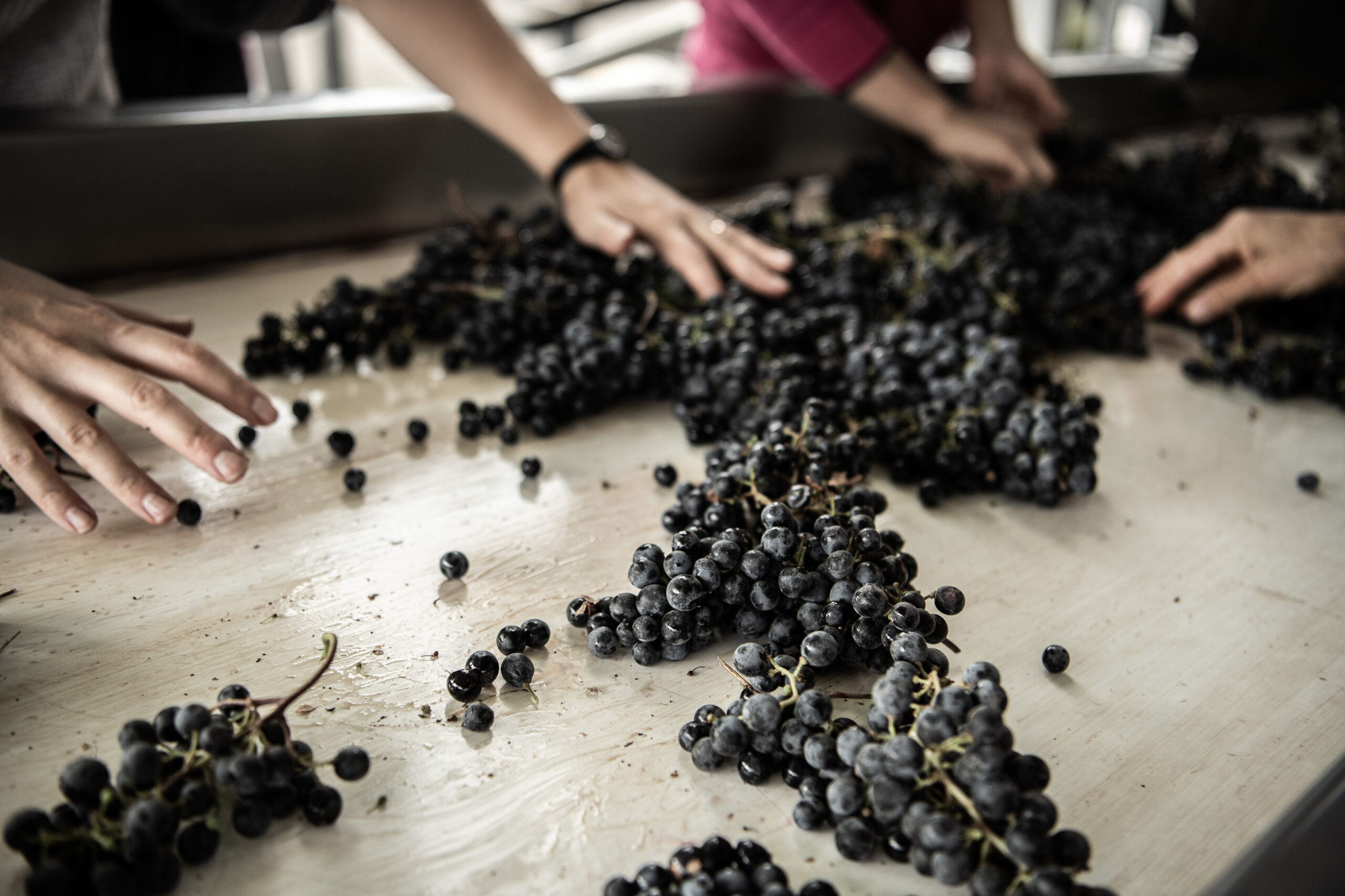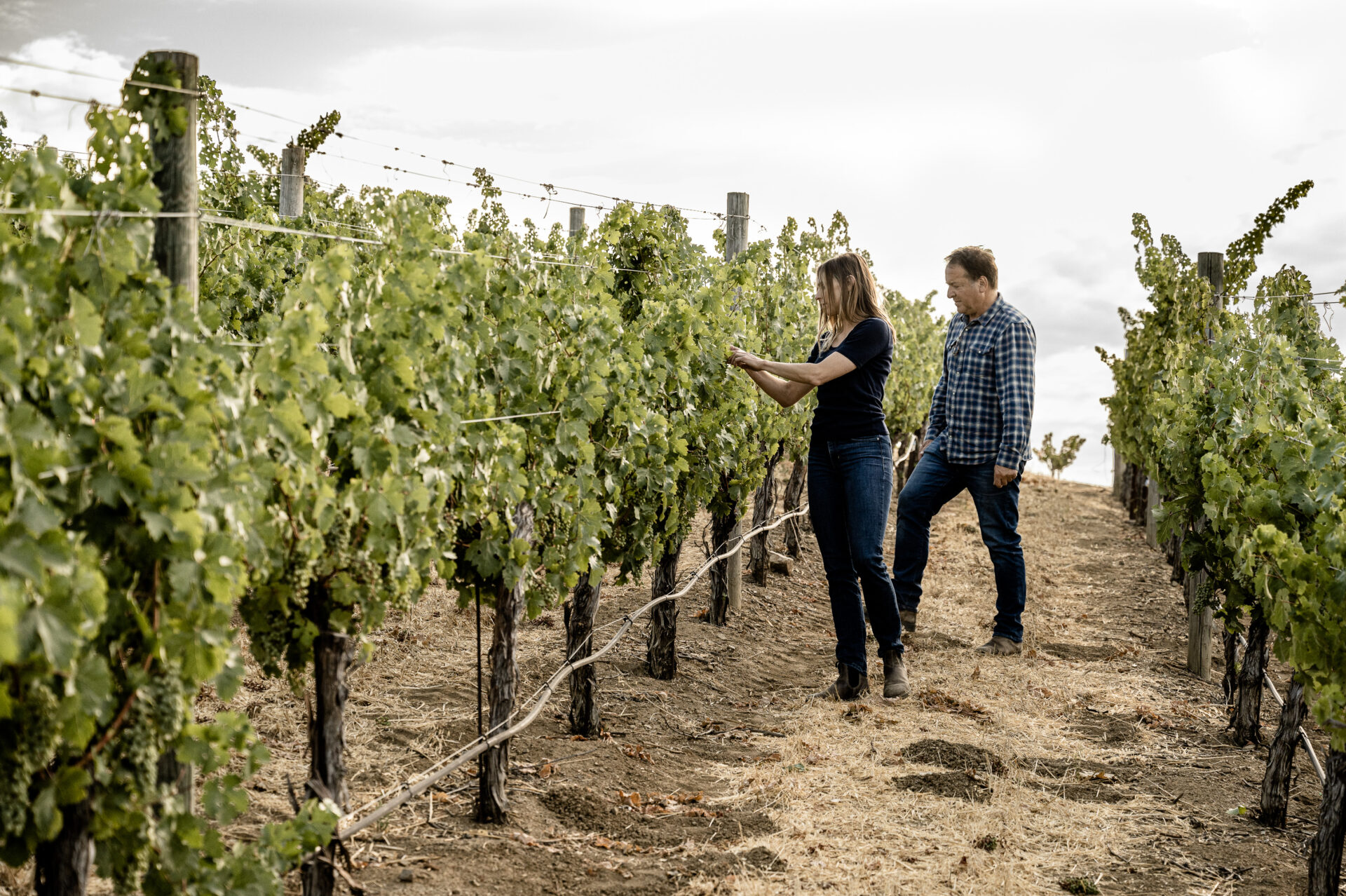 At Brandlin Estate, our winemaking team champions a distinctive style that honors the character of each growing season, and the vineyard-inspired complexity of our beloved mountain estate.
STEVEN ROGSTAD, VICE PRESIDENT, WINEMAKING
Since our debut 2003 vintage, renowned Winemaker Steve Rogstad has guided Brandlin's winemaking, crafting wines that have earned acclaim for their remarkable depth and complexity. Working with our historic vineyard, which was first planted in 1926, Steve has refined a vineyard-driven approach to winemaking that takes full advantage of the estate's diversity, which includes 12 blocks of Cabernet, as well as Malbec, Cabernet Franc, Petit Verdot and our old-vine Zinfandel.
Steve was born and raised in North Dakota, where he grew up working on his family's farm. While earning a degree in literature from the University of Washington, Steve spent six months abroad living above a wine shop in Paris, where he fell in love with the culture of wine. Returning to the U.S., he enrolled in the masters of enology and viticulture program at UC Davis, and put himself through university working with legendary winemaker Dan Goldfield at La Crema. In the years that followed, Steve honed his craft at Saintsbury, and later at Rombauer, where he helped to oversee the winery's custom crush operations for such elite wineries as Dominus, Spottswoode and Duckhorn Vineyards.
After spending two years at Spring Mountain Vineyard, where he began refining his approach to crafting mountain-grown Cabernet Sauvignon, Steve was invited by famed consultant Ted Lemon to become the winemaker at Clos Pegase. "My six years at Clos Pegase were a wonderful experience," says Steve. "It was an inspiring environment, where Ted and I pushed boundaries as we explored classic winemaking techniques along with innovative new approaches." In 2002, Steve joined Cuvaison Estate Wines. "Joining the company was an incredible opportunity to work with both the iconic Cuvaison winery in Los Carneros, and to help realize the remarkable untapped potential of Brandlin Vineyard on Mount Veeder."
In the vineyard and the winery, Steve has developed methods to achieve Brandlin's complex and alluring style, including techniques to tame the vineyard's robust mountain tannins, while still yielding beautifully structured wines with vibrant fruit and varietal nuance. "Great wines don't come from a single vintage—they are the culmination of years of knowledge and experience." adds Steve. "For more than 15 years, I have had the incredible fortune to make wines from this historic property. It is an honor to carry on the winegrowing legacy established by the Brandlin family almost a century ago."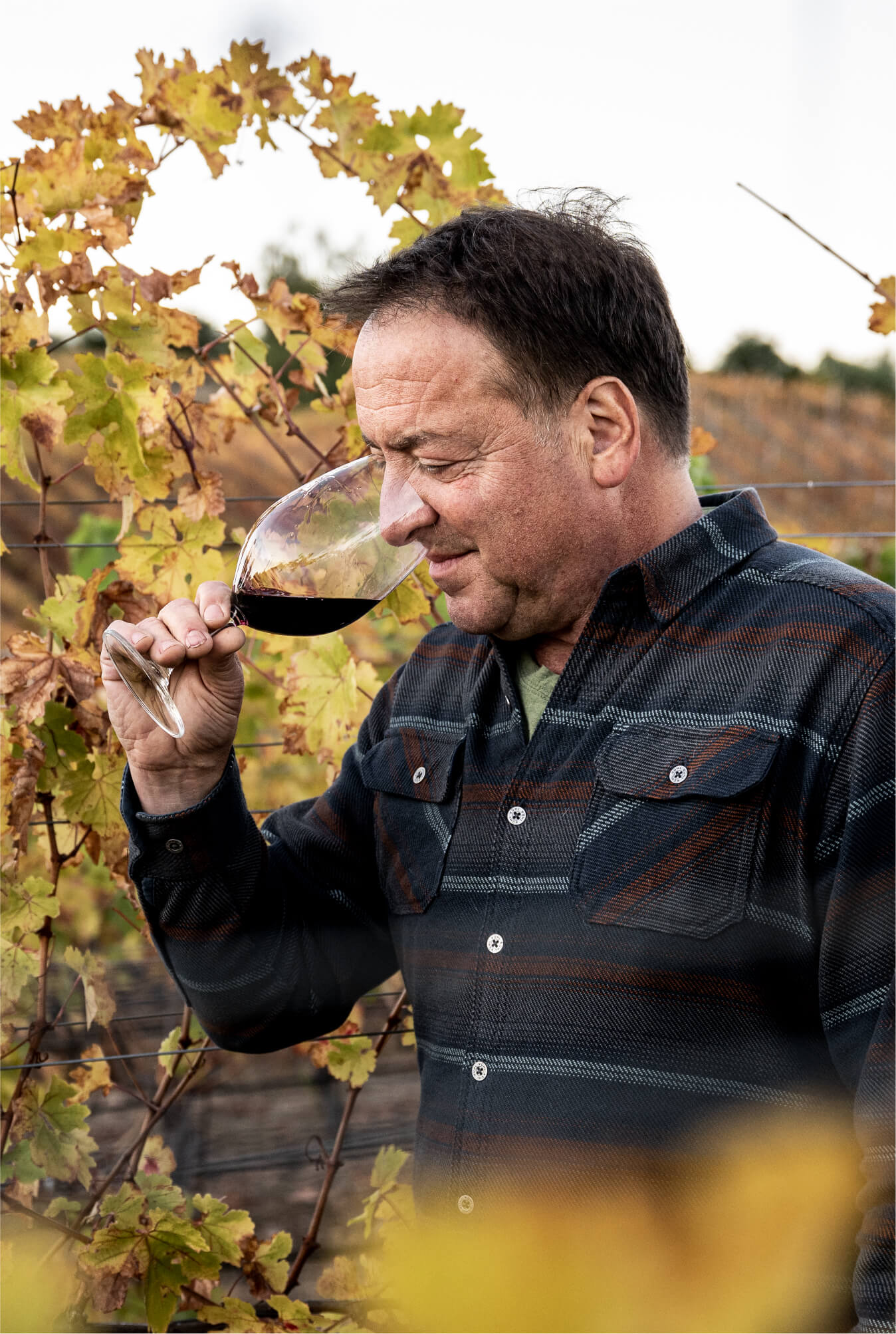 Associate Winemaker, Rebecca George
As our associate winemaker, Becky George brings more than 15 years of winemaking experience gained on three continents and at some of the finest wineries in the world to her role at Brandlin Estate. Hailed as one of the most talented winemakers of her generation, Becky works alongside our acclaimed VP of winemaking, Steve Rogstad, to craft a small portfolio of renowned wines that embody the beauty, power and elegance of our historic estate vineyard high on the slopes of Mt. Veeder.
Raised in a small town in California's Mojave Desert, Becky discovered an affinity for biology and botany at an early age. Inspired to pursue a career in wine, she attended UC Davis. While earning her B.S. in viticulture & enology, Becky spent a year abroad at the University of Adelaide in Australia, where she began to develop a global winemaking perspective. This perspective deepened when Becky was awarded a prized fellowship from the Confrérie des Chevaliers du Tastevin to spend six months working at Burgundy's famed Domaine Méo-Camuzet. In the years that followed, Becky continued honing her craft at such highly respected wineries as Schramsberg Vineyards and Marcassin, before joining the team at Calistoga's Kelly Fleming Wines. Over the next decade—the last eight as winemaker—Becky earned acclaim making estate-grown Napa Valley Cabernet Sauvignon and Sauvignon Blanc working alongside noted Consulting Winemaker Francoise Peschon and Vineyard Manager Mike Wolf.
At Brandlin Estate, Becky continues to explore her love for crafting wines that eloquently embody their vineyard origins and the majesty of our nearly 100-year-old estate on Mt. Veeder. Passionately committed to sustainability, she also works to preserve the health and vitality of our vineyard for future generations. "There is so much history in our vineyard," says Becky. "This site has endured for almost a century because it produces wines that are as unique as they are extraordinary. Crafting wines that embody the essence of this place, this mountain, is both a privilege and a pleasure."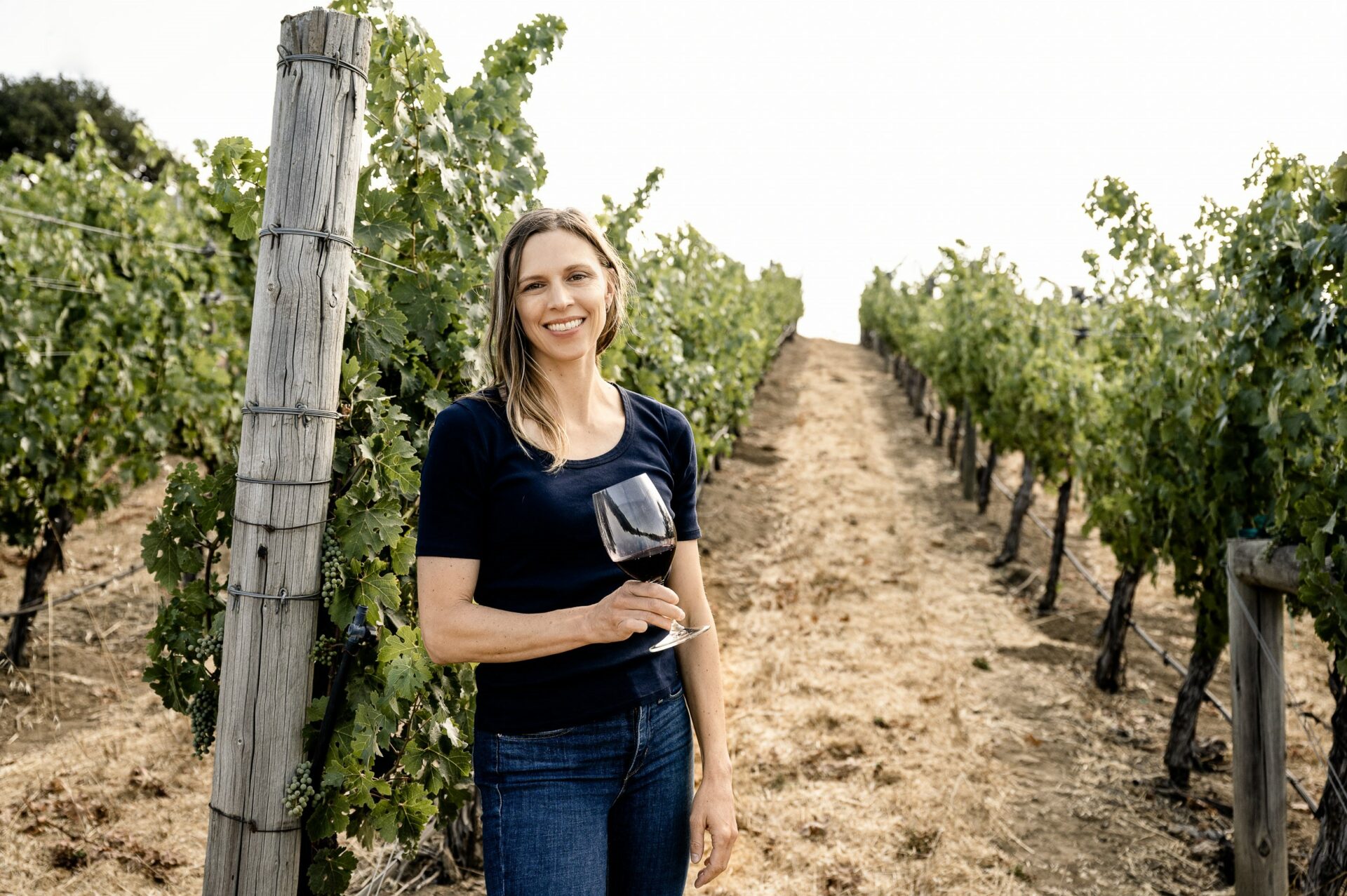 Our farming is guided by renowned viticulturist Kelly Maher, who applies his experience from such acclaimed wineries as Larkmead, Dunn Vineyards and Hourglass to the cultivation of Brandlin Estate. A believer in innovation and experimentation, Kelly's farming accentuates the quality and character of each block to create a complex palette of world-class fruit.
To preserve the charm and complexity of each block, in the winery Steve does upwards of 25 small-lot fermentations each vintage to make just a handful of wines.